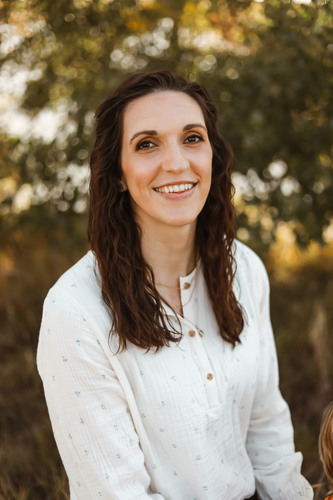 Dr. Serina Harvey grew up in Northern Missouri on a horse farm. She has 2 brothers and one sister who are all as tall as she is. She graduated high school in 2008 and went on to UMKC for two years, where she was in Chi Omega sorrority.
She then finished 4 years at Cleveland Chiropractic College. There she found a focus in Functional Medicine. Her goal of chiropractic care is to get her patients moving, and moving well. She believes that evidence is the best way to support her treatments so she stays up to date on the current research and the latest treatment options.
Her chiropractic specialties include treating Migraines, TMJ problems, Posture correction and Stress management.
Dr. Serina's favorite hobbies include most extreme sports. She loves to mountain bike, snowboard, longboard, rollerblade, ride horses and hike. When she has down time her favorite get away is a weekend camping trip.
However she doesn't get a lot of time for hobbies because she now has 3 little boys. Her son Damian was born in 2019 and in 2020 she welcomed twin boys named Priest and Joyner.
With such a quick introduction to pregnancy and parenthood she has found a new love for treating infants, children and mothers.
Chiropractic is so deeply a part of her life that she finds joy in using it to help others enjoy their lives. Without pain and with the correct knowledge, everyone is capable of finding joy in movement.